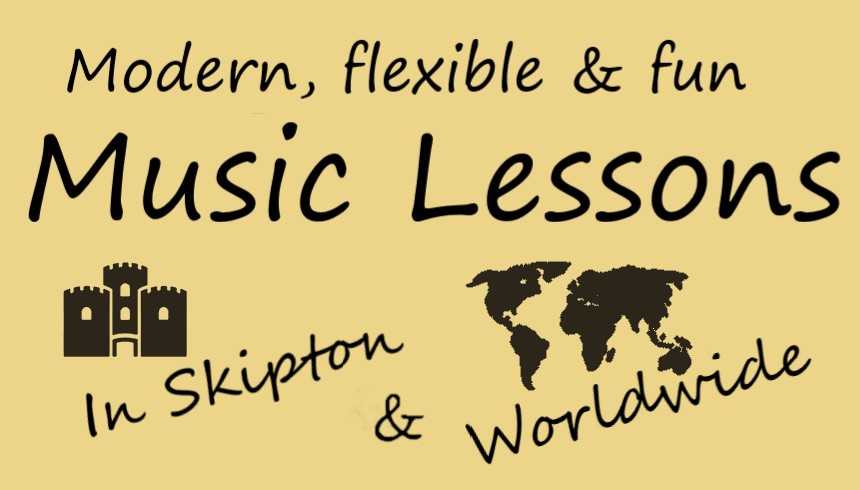 Instrumental Tuition:
Piano / Keyboard, Singing
Guitar & Ukulele, Bass Guitar
Catch-up and extra tutoring:
GCSE and A Level Music
Music Theory
---
CHECK MY BLOG
for free lesson slots
THIS WEEK
Lessons fit around you
and your busy schedule:
– Daytime and Evening –
– 6 days a week –
Click HERE for price of lessons.
Your first 30 min session
is always FREE
---
Blended Learning in Every Lesson:
Technique

Warm-up routines, specific exercises to help with particular techniques, scales, arpeggios & broken chords, repertoire to suit your personal tastes and goals.

Technology

Showcasing students' work on website, recording & playback in lessons, all lesson notes available online.

Music Theory

Reading music notation, understanding pulse, rhythm & meter, keys, chords etc.

Musicianship

Detail in performance, light & shade, communicating through music, playing together, moving beyond your instrument
---

About Me
I've taught music on a freelance basis for many years. and have been based in Skipton since 2012. I run my classes from a compact but fully equipped studio in my home, and have a portfolio of around 60-70 students on my books at any one time. I aim to make music lessons all about the student, planning each session around what that individual wants to achieve.
Click HERE for more info about my credentials.


---