This poster caught my eye this afternoon, in the window of a bookshop in Ikley: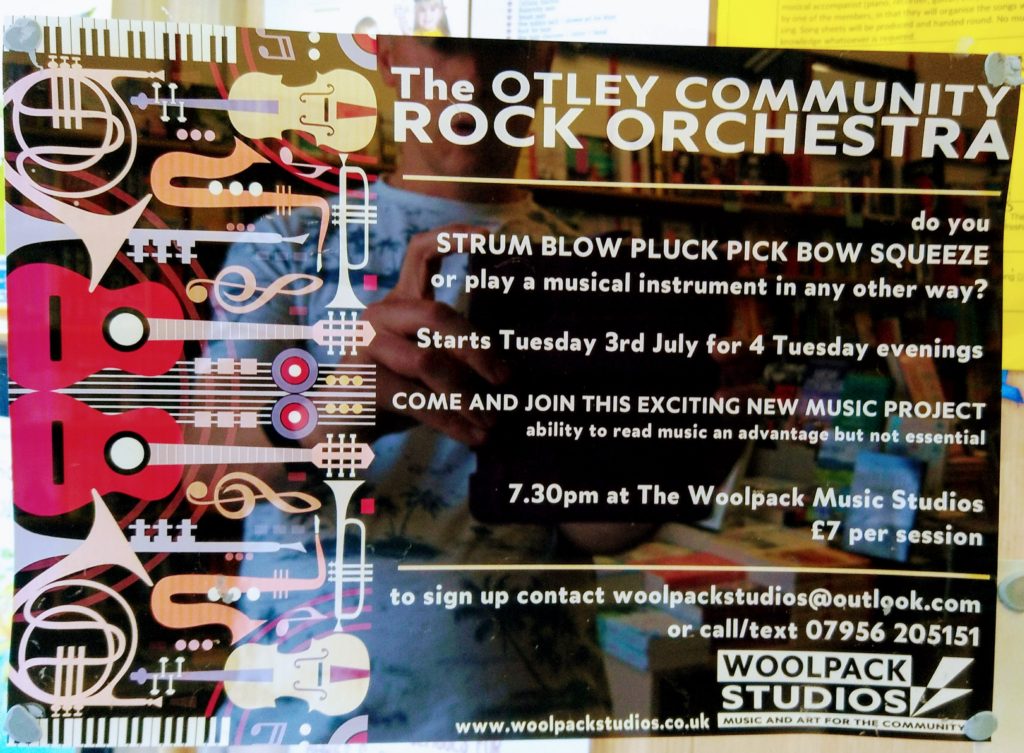 It seems that Otley is starting a completely new musical group: The Otley Community Rock Orchestra, open to people who play any instrument.  Looking at the tag line
do you

STRUM BLOW PLUCK PICK BOW SQUEEZE

or play a musical instrument in any other way
.. the suggestion is that the group will not be limited to 'orchestral' instruments.  So, if you're in the area and fancy joining up with other musicians, why not give it a bash?  There's contact details on the poster: drop them a line to reserve a place for you (and your whatever instrument you play!!).