Over the past year or so, I've been training to participate in the L2P bike ride: a trip from Croydon to the Champs Elysee over 4 days. Below you can see live updates of my endeavours from Strava, updated each time I complete a ride / a day in the saddle, including the big event itself.
To make a contribution to my chosen charity, UNICEF, click on their logo at the bottom of this page.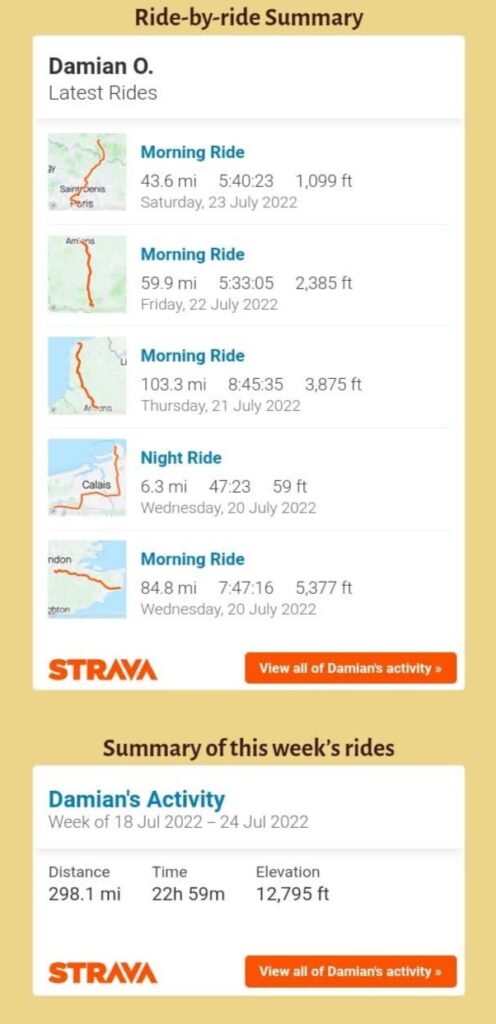 JustGiving Page
Click below to make a donation to UNICEF. Every penny goes to help vulnerable children around the world, including those caught up in wars such as that raging in Ukraine.