Live Streamed Concert for MSF
As this week begins, my students, friends, associates and their families are getting geared up towards the concert we have planned for Saturday! It'll be broadcast live to YouTube, and you can watch it by visiting my YouTube channel: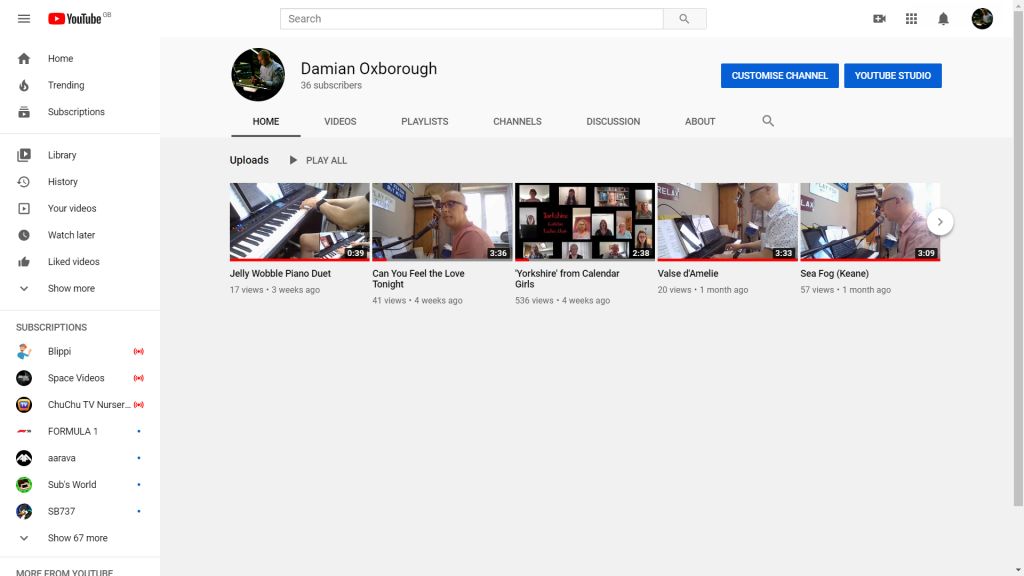 A link to the live feed will also be viewable on my Facebook page, where you will be able to donate to the excellent international charity, Médecins Sans Frontières (MSF):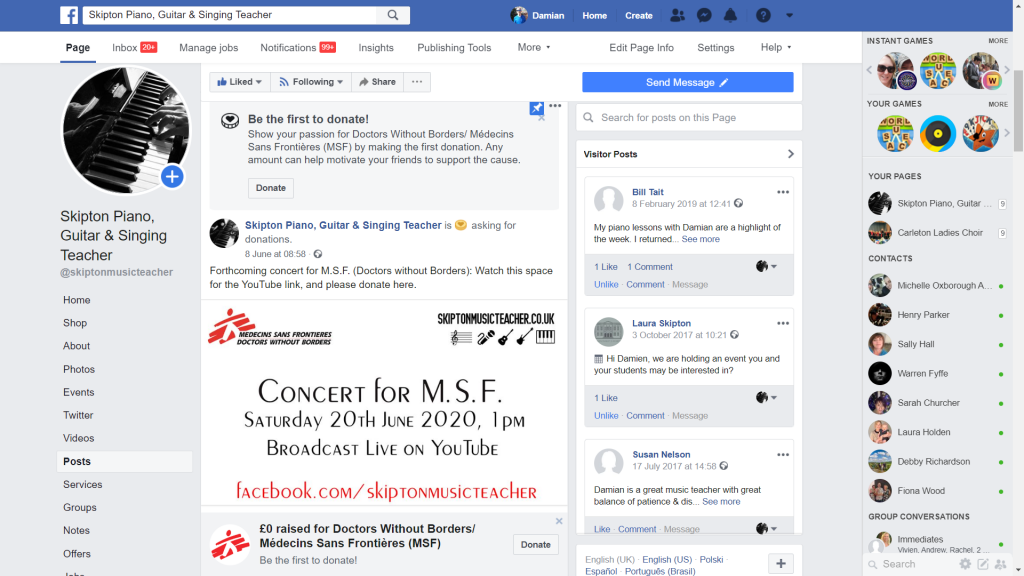 I hope that everyone planning to participate is looking forward to performing together. I know some of you might be feeling a little nervous about it, but just remember that there are only two reasons to play or sing: 1) to help raise money for charity, and 2) for fun!!!
Available Slots for this Week
As usual, things are busy for me over this week, but there are a few opportunities for people to book into Zoom online piano, guitar, uke and bass lessons if they haven't already got sorted. Take a look at the list of free slots below:
Monday 15th June
Wednesday 17th June

15:30 (2 x 30 mins)
20:30 (30 mins)

Friday 19th June
And, remember, all instrumental lessons with me continue to be conducted exclusively online. This is to ensure the safety of my students, myself and our families.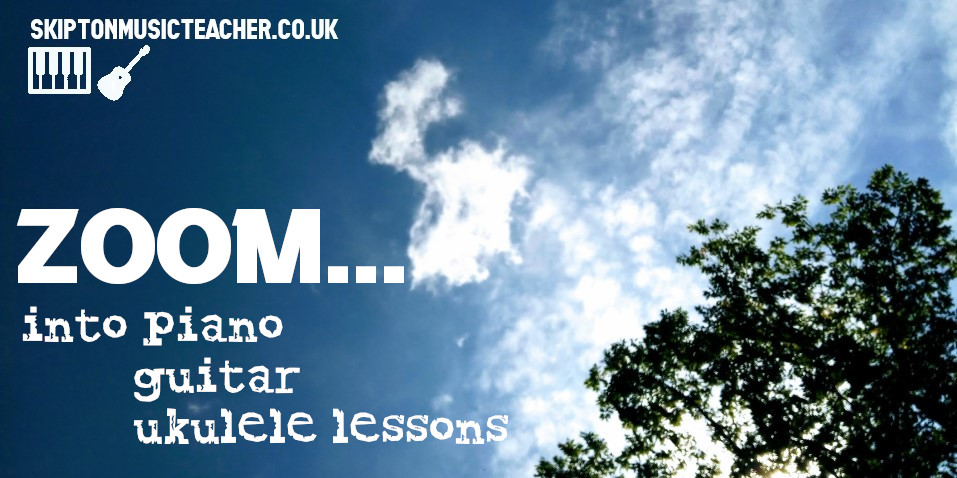 If you would like to do some singing, there are a couple of options available. Drop me an email to chat about lessons by correspondence and how we might soon be able to get started with some short, socially distanced singing sessions outdoor in the garden.