I wanted to share the promotional poster for a forthcoming concert that might interest you. It's on the evening of Saturday 29th June, at Carleton Village Hall: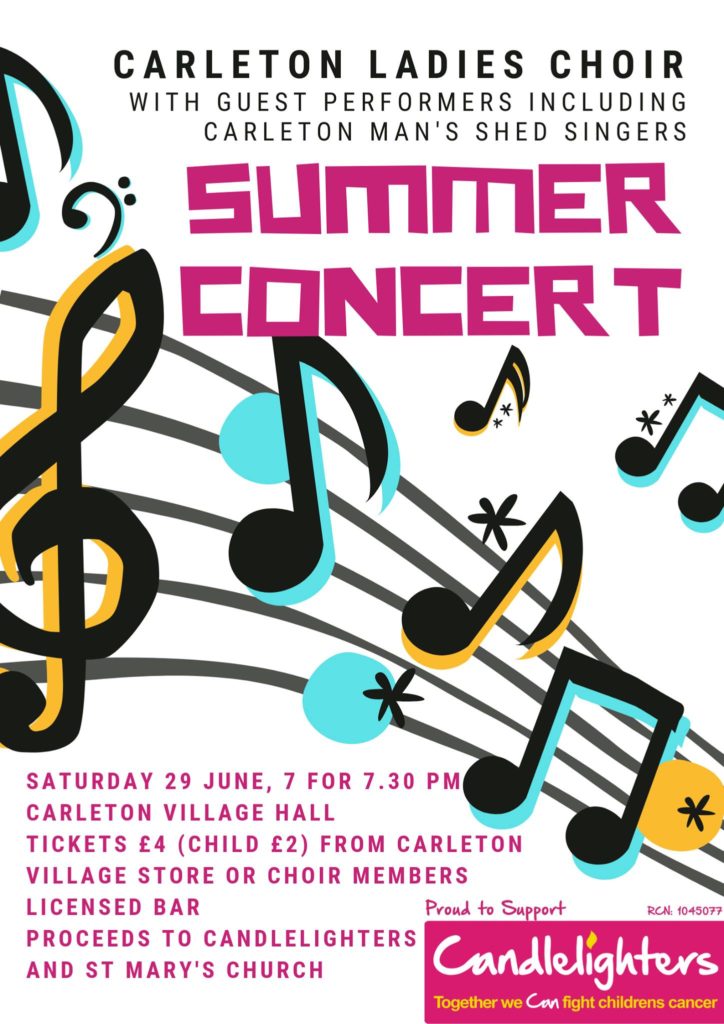 The concert is organised by one of the choirs that I conduct, Carleton Ladies Choir, and they will be performing a diverse range of music. We have some classical pieces by Mozart and Saint-Saëns, a madrigal by Thomas Morley, arrangements of popular songs, and even a piece by one of our own members. The choir will also be coming together for the very first time with Carleton's most recent vocal ensemble, Carleton Man's Shed Singers, together becoming a full SATB choral group!
The concert, in joint aid of Candlelighters charity for children suffering from cancer and St Mary's Church roof fund, will feature a number of other groups and soloists. Another brand new ensemble, The Diminuendos, will be singing madrigals and songs by the Beach Boys and Billy Joel! There'll also be duets from musical theatre, an instrumental duo, and some amusing solo pieces.
Tickets can be purchased from Carleton Village Store, or you can contact me to arrange tickets to be put on the door for you.