On the front page of this website, my service is advertised as "Modern, Flexible & Fun", and that's exactly how I would like my clients to think of my business!
No longer should piano lessons necessitate students to attend religiously at the same time and on the same day every week. If you would like to do some singing, you shouldn't need to book weeks in advance, but just log on the night before. And guitarists should be able to visit a teacher for some tips and advice, go off to do some practise and get book back in when they need a little more help.
Moreover, there should be no need for students to commit to paying for a term's worth or even a month's worth of lessons in advance.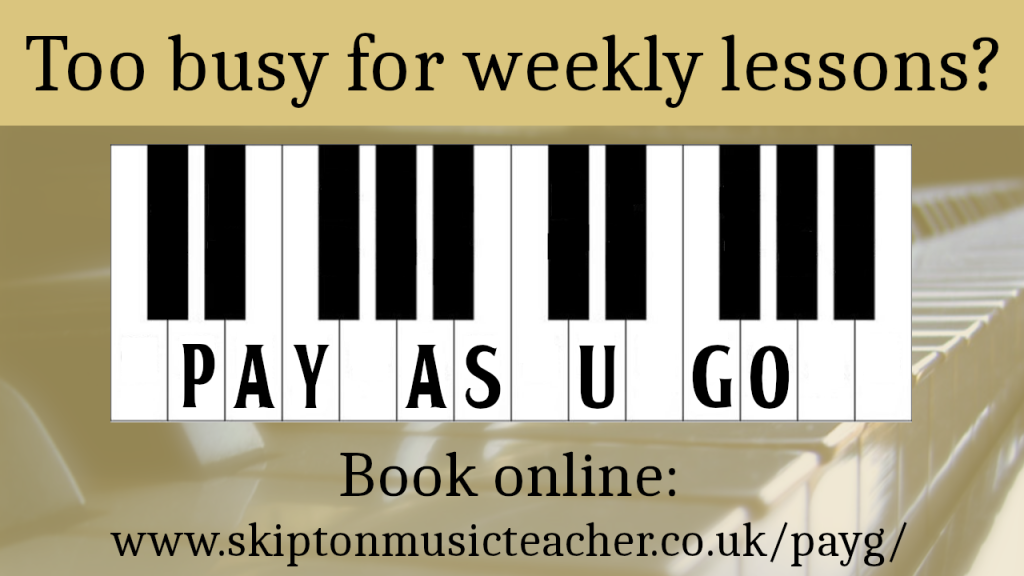 My students only pay for the lessons that they book, and every lesson can be rescheduled right up to the night before. Totally flexible, totally fun, and a totally modern approach to 1-2-1 music lessons. You can even have your lesson over Zoom if you can't make it in person!
So, kick off your year with a new approach to learning a musical instrument – click the button below to get started: