When Rebecca and Charlie first booked me to play for their wedding ceremony, they were a little uncertain about the music that they should choose. So, one Saturday afternoon this summer, after I'd finished teaching for the day, I met them for a drink at Herriot's Hotel, opposite Skipton Train Station. We chatted over a beer about the sorts of music that they like to listen to, and about the ambience that they were hoping to create at their wedding.
In the end, they opted for some piano cover versions of a few dance tracks that they liked, but were still stumped for a piece for Rebecca's arrival. Because they seemed to enjoy sci-fi (some of the other pieces they had requested were from Twilight), I suggested Princess Leia's theme from the original Star Wars trilogy. And, so the music for the bride's procession was chosen.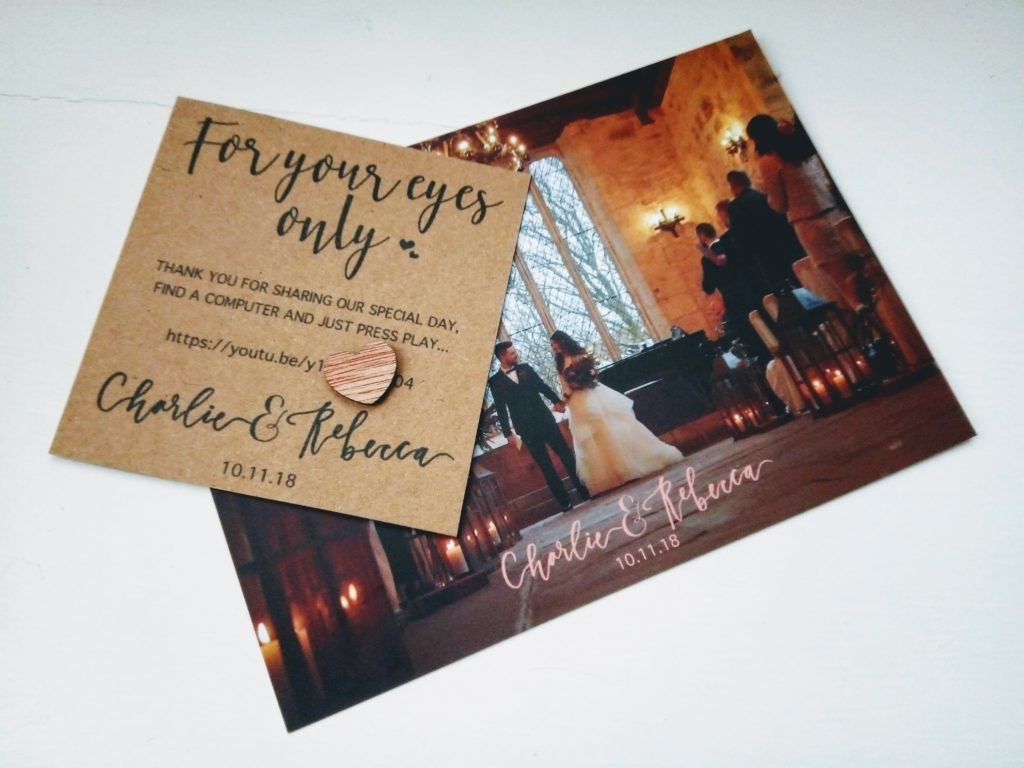 And, I'm pleased to say, that the music seemed to work a treat: Rebecca looked stunning as she arrived at the Priests' House for their ceremony, and Charlie was positively choked up through most of the wedding. What a beautiful thing to witness, and a privilege to be a part of. It was so wonderful this morning to receive a thank you card from Charlie and Rebecca, with a link to a private YouTube video – a little summary of their day.
And, of course, I wish them all the happiness in the world as they move forward with their lives together.