I don't think I need to tell anyone that the UK has gone back into lockdown, and that all non-essential customer facing companies have had to either close or shift to online services only. For me, that means a return to Zoom only lessons until the lockdown is over – currently scheduled for 2nd December.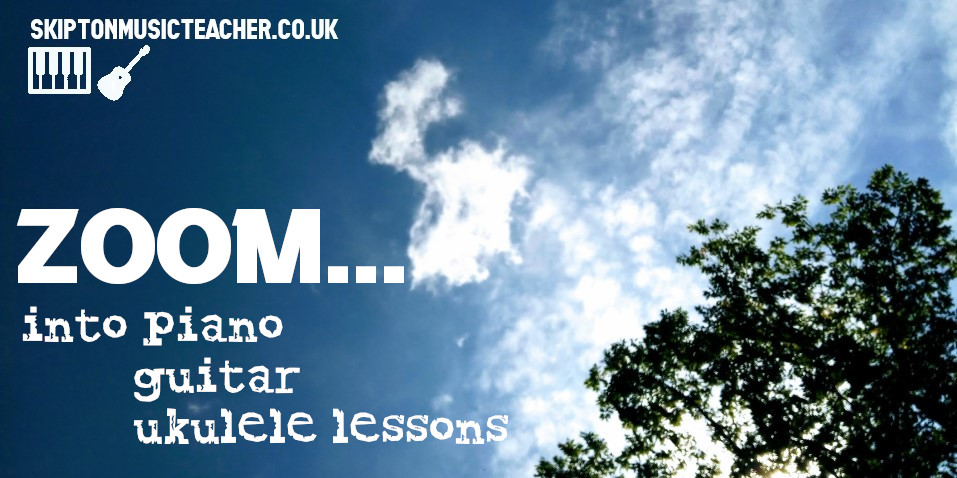 I'm pleased to say that more people seem to be embracing Zoom music lessons this time around, maybe because the realisation has struck that we might end up stuck in cycles of full and partial lockdowns for the foreseeable future. There's no doubting that Zoom / video lessons are a '2nd best' to live, in-person sessions, but in difficult times we do what we can to continue with life as well as possible. And, besides, most people find that they still enjoy lessons and progress at the same rate even when they are restricted to Zoom contact only.
---
Gift Certificates for Christmas
Struggling to think of an appropriate Christmas present for your husband, Mum or friend? How about buying them a block of music lessons?
You can purchase a gift certificate for a block of 6 hour long or half hour long lessons, redeemable any time in 2021. Paying is easy – you can make a bank transfer or pay over the phone by credit / debit card. Then I'll send you a gift certificate just like this one for you to print for your loved one: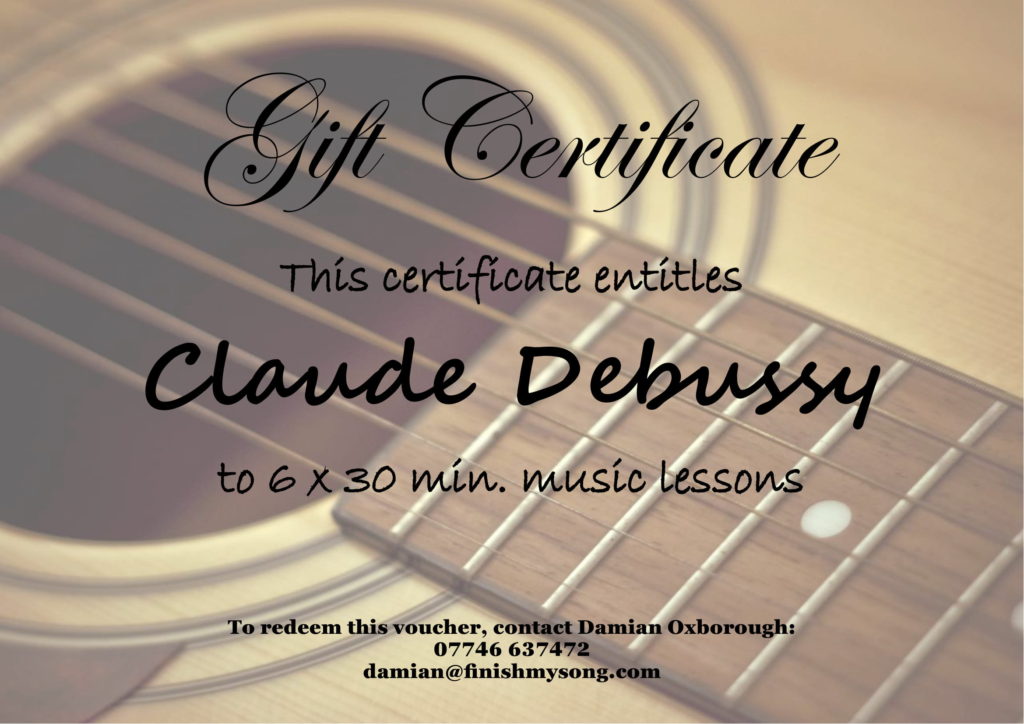 I know it's a cliché, but you really can give the gift of music this Christmas! The special person in your life can come to my house in Skipton for their lessons, or take them online via Zoom.
---
Available Lesson Slots for Next Week
Because of the lockdown, my teaching schedule has quietened right off, allowing those of you who would like to book a last minute lesson to do so. Here's a list of when you could get your next music lesson:
Mon 9th Nov

13:45 (2 x 30 mins)
16:00 (30 mins)

Tue 10th Nov

13:45 (2 x 30 mins)
16:00 (30 mins)

Wed 11th Nov
Thu 12th Nov
Fri 13th Nov

10:15 (30 mins)
14:15 (30 mins)
Drop me a text on 07746 637472 to book.