This week I made the return to face-to-face lessons for those students who want them, and I've been pleased that there's been a good uptake. The Zoom facility remains in place permanently, and there are government rules that I have to follow when people visit my house for lessons.
Also, the past 6 months have obviously effected big changes in the lives of nearly everyone in Britain and across the world, and this has impacted on my service too. For the first time in 5 years, I now have a fair bit of capacity to take on new students, so I am relaunching an offer made in 2018 to give new adult students their first two lessons for free. Furthermore, I will extend this offer to new children for a limited period.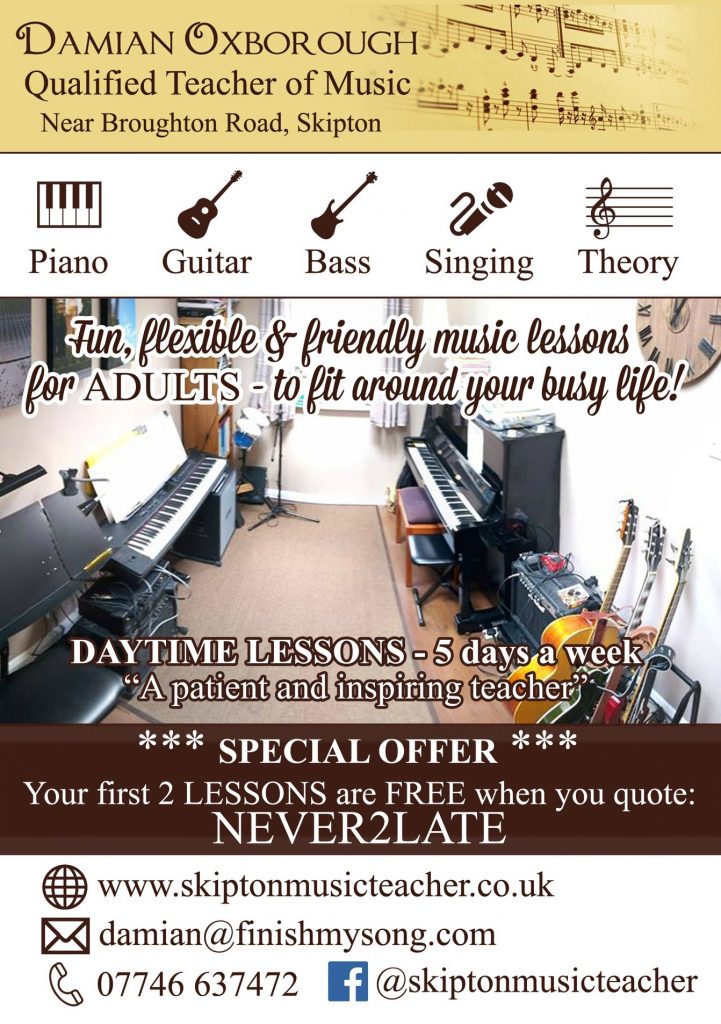 And, for the coming week there's plenty of space for people to book into lesson slots, should you want a one-off session or to resume regular lessons. Here's a run-down of availability (either on Zoom or face-to-face) :
Monday 14th Sep
Tuesday 15th Sep

10:45 (30 mins)
13:45 (2 x 30 mins)

Wednesday 16th Sep
Thursday 17th Sep

14:15 (30 mins)
17:00 (30 mins)
As usual, if you would like to book into any of the above slots, just drop me a text on 07746 637472.